Top 5 Ways To Use CBD
Using CBD to enhance your lifestyle is not difficult or time-consuming - there are plenty of ways to naturally incorporate CBD into your day!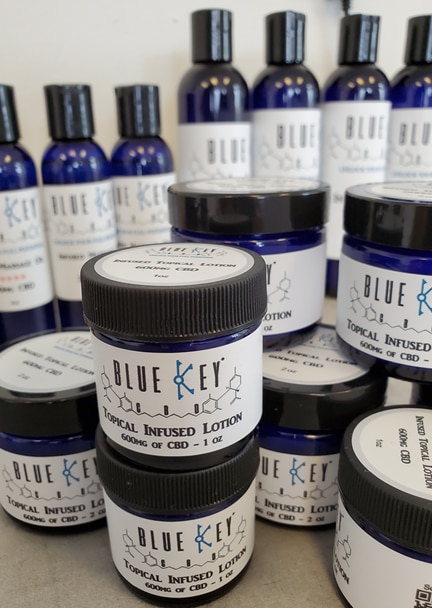 CBD-Infused Lotion
Swapping your favorite body lotion for Blue Key's CBD infused lotion is one of the easiest ways to include CBD in your wellness toolkit.
It has 600 mg of CBD to fight body inflammation - as well as Arnica montana, another powerful anti-inflammatory plant. Our lotion is lighter in weight than a CBD salve.
It is created with moisturization in mind and includes shea butter, cocoa butter, and jojoba oil! It also contains hemp oil, peppermint oil, and MCT oil derived from coconut oil.
If you use body lotion regularly, we'd love to hear your thoughts on this CBD lotion!
CBD Dog Treats
Okay so this one isn't for you, but it is still a way to incorporate CBD into your routine!
There are 2 mg of CBD in each chew and it is perfect for dog's that struggle with anxiety or senior dogs that have achy joints. CBD chews also work well for hyperactive dogs, like puppies, and promotes feelings of calm for them.

Our products are THC-free and will not create any psychoactive effect on your dog! It's also beef-flavored CBD oil if you have a picky pet.
CBD / Hemp Oil Tincture
Taking a CBD oil tincture only takes 60 seconds - that's how long we suggest you hold it under your tongue. If you already have a vitamin routine just throw our CBD oil tincture in there, too.
There are a few different flavors to choose from, if you take your vitamins when you first wake up they are easy on the stomach!

CBD Oil Magnesium Body Scrub
Blue Key's body scrub is a fantastic addition to any self-care routine. It can simply be included in a shower for ease of use! In addition to 250 mg of CBD, we've also included magnesium.
For years people have raved about magnesium, especially used topically, because of its ability to fight aches, pains, and inflammation. It is also used as an exfoliant in this product!
If you are currently sick with any respiratory issues, give this CBD scrub a shot while you heal. We've included eucalyptus oil in the body scrub because research has pointed to it being useful in soothing respiratory discomforts.
The shower is the perfect place to use it because the hot and steamy water will encourage your lungs to open, allowing the eucalyptus to be more effective!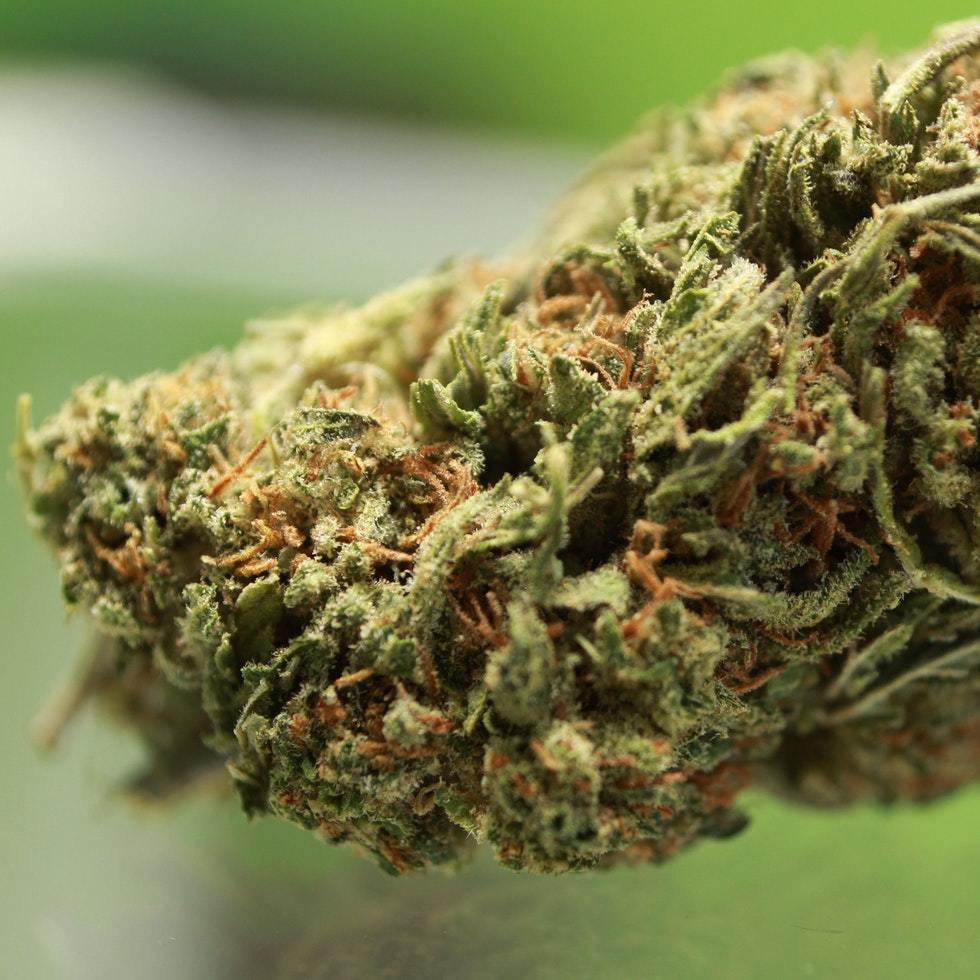 Baking/Using CBD Hemp Flower In A Smoothie
So there's a few ways to do this, it is really just a matter of personal preference and your goals for using CBD. You can either use CBD oil or CBD flower.
If you use CBD hemp flower and want to feel the effects of it, you'll need to make cannabutter or something similar and incorporate it into a dish. If you want to use hemp flower as a superfood, throwing it into a smoothie is an easy way to do this.
You won't necessarily feel the physical benefits of CBD, but hemp has phytonutrients and other beneficial compounds that help you stay healthy!
You can also throw CBD oil into either one and retain some physical benefits. We have a few different flavors that make a great addition to lots of foods!

Discount Code
Copy and use this discount code at checkout:
TOPFIVE10
Use this code 1 time on any products at BlueKeyCBD.com | Not to be combined with any other offer.
Who Should Take CBD?
We believe anyone can benefit from Blue Key's CBD. Our customers use CBD for a variety of reasons, many for sleep, chronic pain, digestive disorders, and stress-relief. We are confident we can find a product right for you!

No longer want to receive these emails? Unsubscribe.
Blue Key 703 Long Rd Crossing Dr Suite 7 Chesterfield, MO 63005