Peppermint CBD Oil
Peppermint CBD oil might be perfect for you if you want to keep your breath fresh and ward off inflammation throughout your body. For that matter, you can use our peppermint CBD oil to feel as wonderful. It's made using real organic peppermint CBD oil. It's also free of THC, which is great for anyone who wants to avoid exposing themselves.
What Is CBD Oil with Peppermint?
D is one of the cannabinoids found in hemp plants. It can come from marijuana, but CBD itself doesn't have the THC (tetrahydrocannabinol) that gives users a high. Our products are THC-free (except Full Spectrum line), so there are no psychoactive effects. When CBD is extracted from a cannabis plant and then diluted with a carrier oil, in this case, peppermint essential oil, then it becomes CBD oil.
Use our peppermint CBD oil tincture anytime you need a quick pick-me-up, whether that's after your first wind in the morning is gone or you need a bit of spark in the middle of the day. Don't worry about this one being too powerful. Just rely on the mint freshness to put a bit of pep in your step and give your senses some stimulation.
Peppermint sees frequent use for those suffering from nausea. Studies show that anyone who ails from digestive complications or is going through chemotherapy can use peppermint CBD oil tincture.
CBD is pretty potent for anyone seeking relief, but the addition of peppermint compounds the impact you can enjoy.
Authentic Products
As with all products we offer, our peppermint CBD oil is backed up by a certificate of analysis. Enjoy the peace of mind that comes with letting us help you care for your family's health. All of our CBD comes from hemp that's grown to the industry's best standards.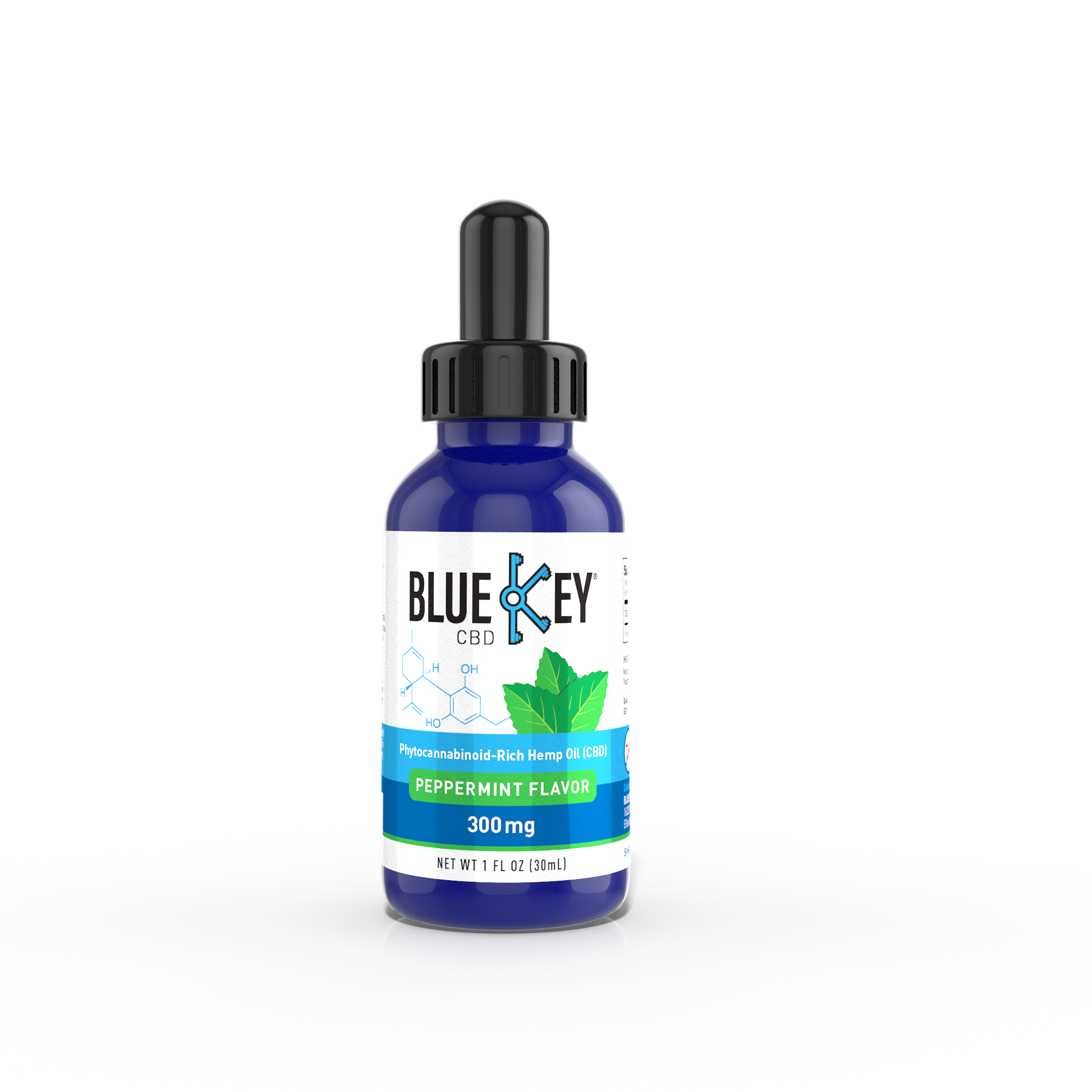 Extra Ingredients
Our oil tincture is based on two ingredients:
CBD extract
Food-grade organic peppermint essential oil
It also has extra ingredients, such as:
Hemp extract oil
Omega 3 fatty acids
Omega 6 fatty acids
Coconut-derived MCT oil
All these oils offer you numerous benefits, such as:
Anti-inflammatory properties
Gut support
Heart support
Brain support
Every one of our ingredients is matched to the high standards of the hemp we use. Our products our Non-GMO.
What Are the Potential Peppermint CBD Oil Benefits?
Research into peppermint CBD oil benefits is ongoing. While no one is guaranteed all these effects, there have been noticeable benefits for some users, including:
Pain Relief: This might be one of the most sought-after peppermint CBD oil benefits. CBD oil is the real winner, as its one of the known compounds in cannabis to produce pain relief. Your body has a special system inside you known as the endocannabinoid system. It regulates everything from immune response and sleep to appetite and pain. Endocannabinoids are neurotransmitters that manage chronic pain and inflammation.
Digestive Cramps: Peppermint essential oil is sometimes used as a home remedy for cramps happening in the bile ducts or upper gastrointestinal tract. It can also help some people with irritable bowel syndrome, indigestion, diarrhea, and vomiting.
Mental Health Management: Stress, depression, and anxiety are often dealt with using pharmaceutical drugs. Unfortunately, they have many side effects, such as insomnia, sexual dysfunction, and drowsiness. Our natural products don't carry nearly as much risk of side effects. CBD and essential oils have both demonstrated effectiveness in people with PTSD and other forms of trauma in certain cases.
Respiratory Assistance: People who get colds or cough a lot turn to peppermint essential oil for help with sinus problems. It helps some manage the inflammation in their mouth or throat and helps them breathe easier.
Cancer Relief: Cancer care is a hard thing to go through, and our product might minimize some of the side effects. These can include pain, vomiting, and nausea. Scientific studies are still being conducted, so consult your oncologist first before adding this to your cancer regimen.
Fresh Breath: One thing that anything peppermint can usually be relied on for is making your breath smell or taste great. This can help you feel better about yourself any time of day that you decide to gift yourself.
Neuroprotective Abilities: CBD oil has the possibility of providing protection to brain-signaling systems that might help anyone with a neurological disorder. In fact, the only CBD product that is FDA-approved so far is permitted for dealing with a number of seizure disorders.
Pep in Your Step: The CBD side of this product might help you mellow out a bit (but, again, without any THC), but the peppermint side helps energize you. The overall product has a nice balancing act to it to keep you steady and moving.
Improved Heart Health: Some of the research into CBD products has discovered heart benefits with the circulatory system. Lower levels of blood pressure have been reported in some people, and others demonstrated improved blood flow with less stiffening of the arteries.
What Does "Broad Spectrum" Mean?
Our CBD oil is labeled as broad-spectrum. That's a designation for a CBD oil that has every cannabinoid except THC when the product is finished. That's a crucial distinction from CBD isolate where CBD is the only cannabinoid.
Every cannabinoid has medicinal value, and when there are multiples of them, the sum effect is greater than the individual parts. Cannabinoids are known to find synergy in their function inside the human body for considerably more effect.
The federal government's listed standard for CBD oils to be listed as free of THC mean they must have less than 0.3 percent present, and all our oils meet that standard. You can use our broad-spectrum products and avoid a positive THC drug test. There's just not enough there to register.
There's also so little THC for any psychoactive effect. Using an actual THC oil tincture or smoking cannabis might give you a 'high', but our CBD oil won't do it. Federal law permits CBD oil without a doctor's prescription.
Dosage Recommendations
You get four dosage options with our peppermint-flavored oils:
300 mg
450 mg
600 mg
1,000 mg
Remember, these are the dosages for the whole bottle. Serving sizes have far less CBD than these numbers.
The serving sizes we suggest are a full dropper:
300 mg = 10mg for each serving
450 mg = 15mg for each serving
600 mg = 20mg for each serving
1000 mg = 33.3mg for each serving
Our suggestion is to start off using a full dropper on a daily basis. Keep in touch with your body for some time. If you reach the conclusion that you need a higher dose after a while, you're free to do so at a mild pace. Let your body have sufficient time to adjust and see how it goes before making any drastic changes to your dose.
Numbers You Should Know
Here are a few other numbers you might want to know:
Servings in Each Container: 30
Bottle Size: 30 mL
Calories per Serving: 9 Fat
Calories: 9
Overall Fat: 0.09g
Ready to improve your life? Order this now!
Have questions? Call 636.343.4343 to talk to our staff pharmacist!
How To Use Blue Key CBD Oil?
To get the most out of our peppermint oil, do the following:
Shake well prior to every use.
Use one or two times a day as necessary.
Put it under your tongue.
Hold it there for 1 minute before swallowing.
Consult your physician and stop using dietary supplements if you have any adverse reactions.
Storage Suggestions
To preserve your product for maximum effectiveness, do the following: Store at room temperature in order to maintain freshness. Keep in a dry environment away from humidity. Do not expose it to light or heat. Don't put it in your refrigerator.
Warnings
Be mindful of the following: Keep away from kids. Consult your doctor prior to use if you are nursing, pregnant, or have medical concerns. The FDA hasn't evaluated any statements about this product, nor is it intended for the prevention, cure, treatment, or diagnosis of any particular disease.
Is Peppermint CBD Oil for Dogs Okay?
Many people who discover the power of CBD oil with peppermint wind up wondering if peppermint CBD oil for dogs is okay. They love what this product does for their health and wonder if they can help their four-legged loved one with his health, too.
In general, CBD oil is okay for your dog so long as your veterinarian decides that it's okay. There are so many breeds of dogs out there with their own health conditions that it's impossible to say it's safe for all dogs. Most of the time it is, but your family vet is the best one to talk to about it.
If you want to try CBD oil that has peppermint specifically, then be sure to dilute it as much as you can. Peppermint essential oil on its own is potentially toxic to many animals, including dogs. So, avoid giving him high concentrations or exposing him to them on a daily basis.
Having said all that, moderate use under vet supervision might be something that helps your dog enjoy life more.
Benefits Without the Buzz
If you're not sure how to buy peppermint oil, then don't fret. Trust our CBD oil with peppermint essential oil included. Enjoy all the benefits of both CBD and peppermint essential oils without the buzz, high, or psychoactive effects of THC from marijuana. Our products are THC-free so you have no risk of that happening (except Full Spectrum line). In the meanwhile, you'll enjoy a very effective CBD oil made using high-caliber hemp that is sourced, processed, and manufactured in the United States to the industry's best standards. Give our product a try today!